×
Dear friends and supporters,
Our credit card facility has been temporarily disabled pending a review and approval by Bank Negara, in accordance with new regulations governing online transactions in Malaysia.
This situation is something that we have no control over, and therefore we would like to suggest to our overseas supporters to make a telegraphic transfer to our Public Bank account:
Bank: Public Bank (SS2 Branch, 61-1 Jalan SS 2/75, 47300 Petaling Jaya, Selangor)
Account name: Democratic Action Party
Account number: 306 382 8309
Swiftcode: PBBEMYKL
We apologise profusely for any inconvenience caused.
Thank you for your generous support.
---
Other ways to donate
Cheques payable to Democratic Action Party
Interbank GIRO from your own online banking account OR cash deposit to 306 382 8309 (Public Bank account)
Ibu Pejabat Kebangsaan
Jalan Yew
,
55100
Kuala Lumpur
[email protected]
Telephone: +603 9200 5000
Fax: +603 9200 7000
Payment options supported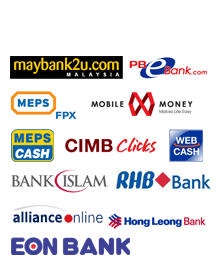 Payment gateway via

FAQs
All donations to DAP Malaysia are made voluntarily and in good faith.
All donations received are made to good use to advance the cause of fairer and equitable Malaysia for Malaysians.
DAP Malaysia accounts are audited by external auditors and submitted to Registrar of Society yearly.
Please consider carefully before making a donation as we do not issue refunds.
We do not store any informations.
All e-mails will be replied within 3 working days
All transactions go through Ipay88 with 128-bit SSL Encryption.