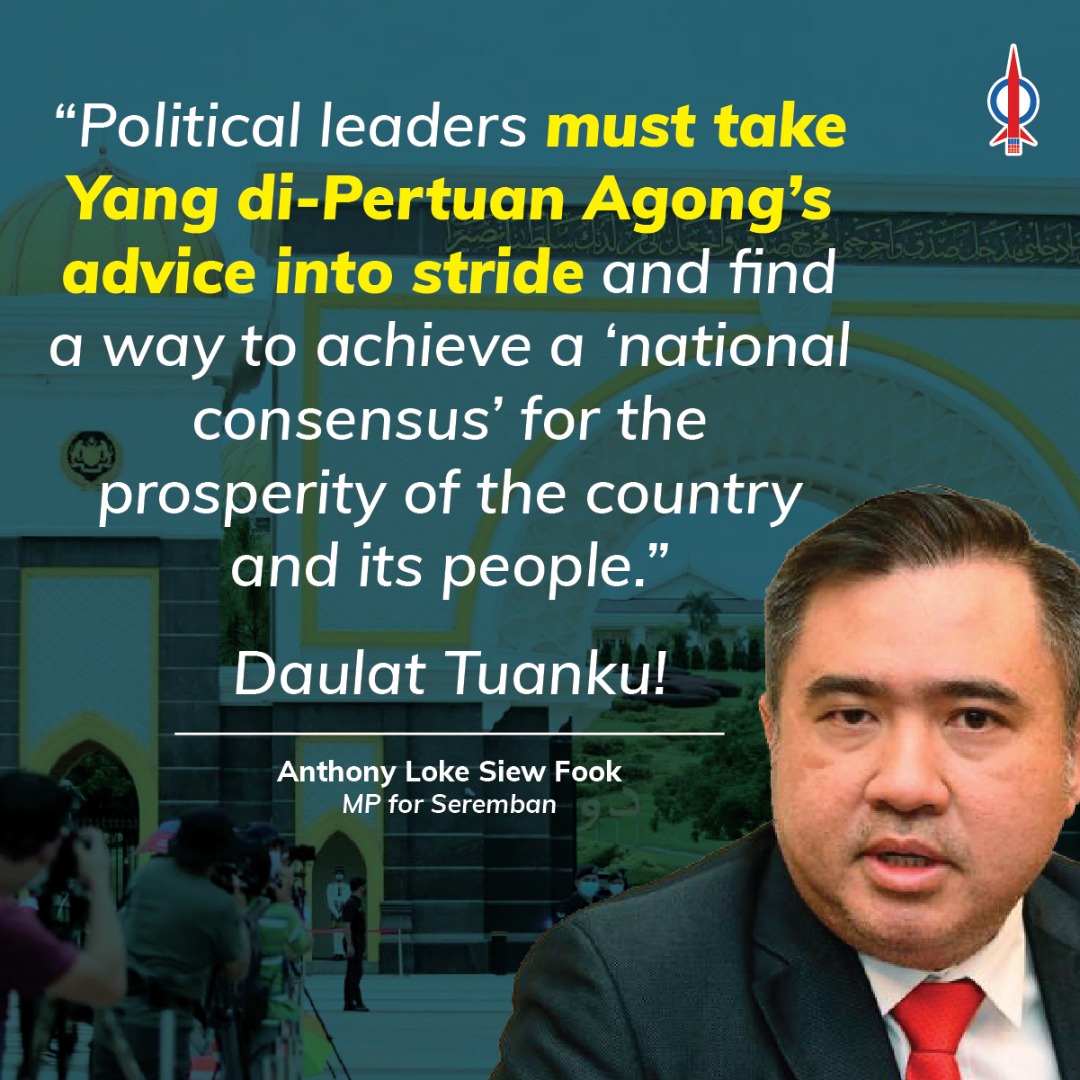 Media Statement by Member of Parliament for Seremban, Anthony Loke Siew Fook on 25 October 2020: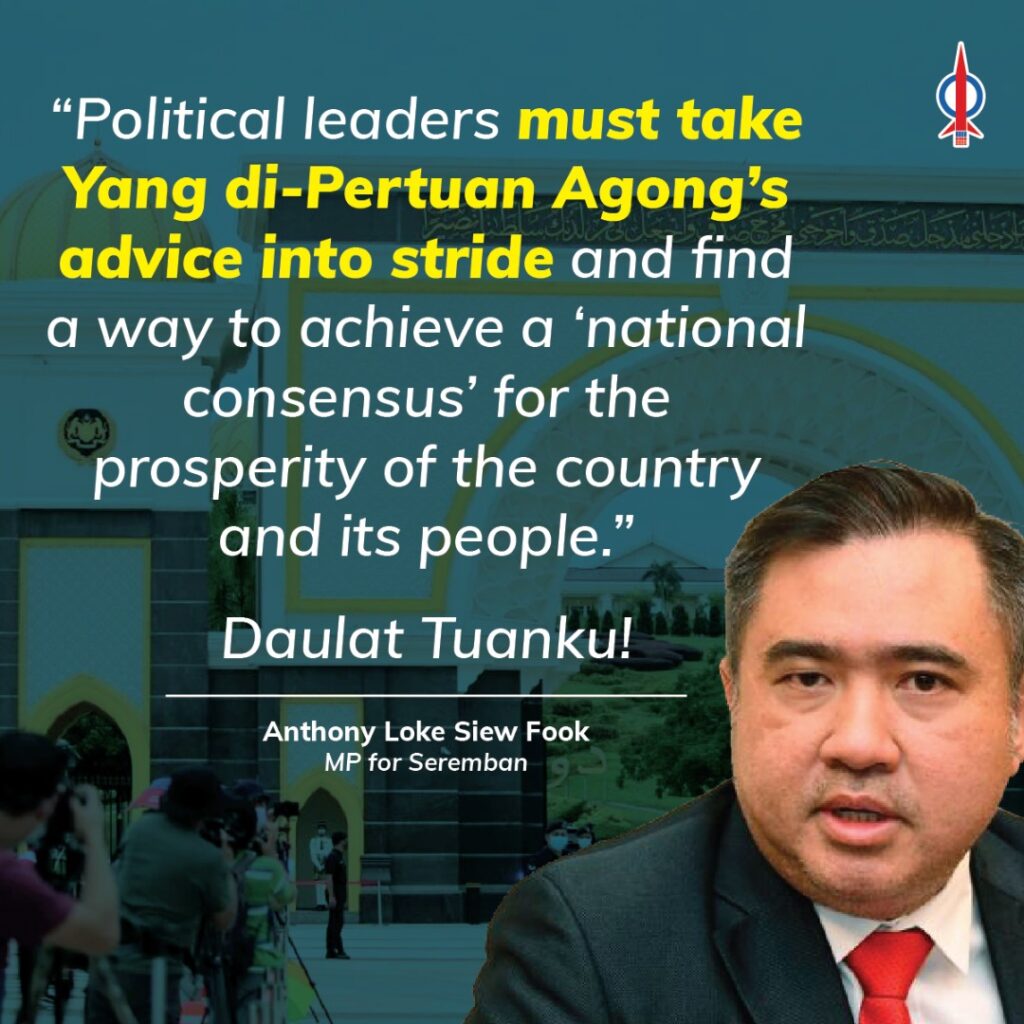 1. Ke Bawah Duli Yang Maha Mulia Seri Paduka Baginda Yang di-Pertuan Agong, Ampun Tuanku, Menjunjung Kasih Tuanku!
2. Yang di-Pertuan Agong and the Conference of Rulers have made a historic decision today, which has eased the distress of Malaysians by rejecting the request by Prime Minister, Tan Sri Muhyiddin Yassin to declare a state of emergency.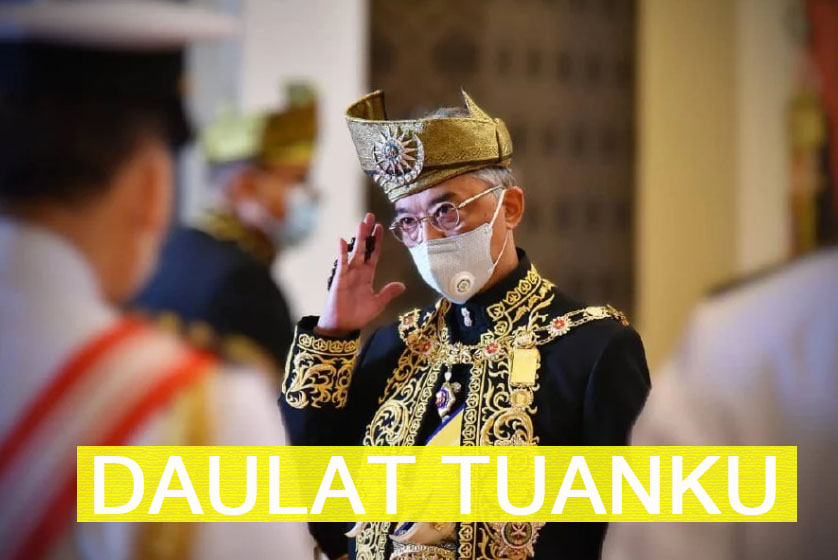 3. Clearly, this decision is seen as a 'slap in the face' to the move made by the Prime Minsiter and his Cabinet.
4. However, all parties should not take political advantage of this latest development and must respect the advice of Yang di-Pertuan Agong to put aside political feuds and differences, in order for our main focus to be combating the Covid-19 pandemic and restoring the nation's economy.
5. Therefore, I opine that Tan Sri Muhyiddin and his Cabinet must not continue administration with a 'business as usual' approach but instead engage with Members of Parliament from the opposition bloc.
6. I reiterate the call for all parties represented in Parliament to be ready to sit at the negotiation table in order to find the best formula in achieving several objectives and mutual understanding as per below:
Come to an agreement that the 15th General Election will not be held until the year 2023.
Come to an agreement that Parliamentary Democracy must be defended and functions as usual, in accordance with the Federal Constitution at all time.
Come up with a consensus to draft and approve Budget 2021 and other Bills.
7. Yang di-Pertuan Agong as the Head of State is the guardian for all Malaysian citizens. His Majesty has shown esteemed, exceptional leadership and wisdom.
8. Now, it is time for political leaders to take Yang di-Pertuan Agong's advice into stride and find a way to achieve a 'national consensus' for the prosperity and wellbeing of the country and its people.
9. DAULAT TUANKU!
Sincerely,
Loke Siew Fook,
Member of Parliament for Seremban.