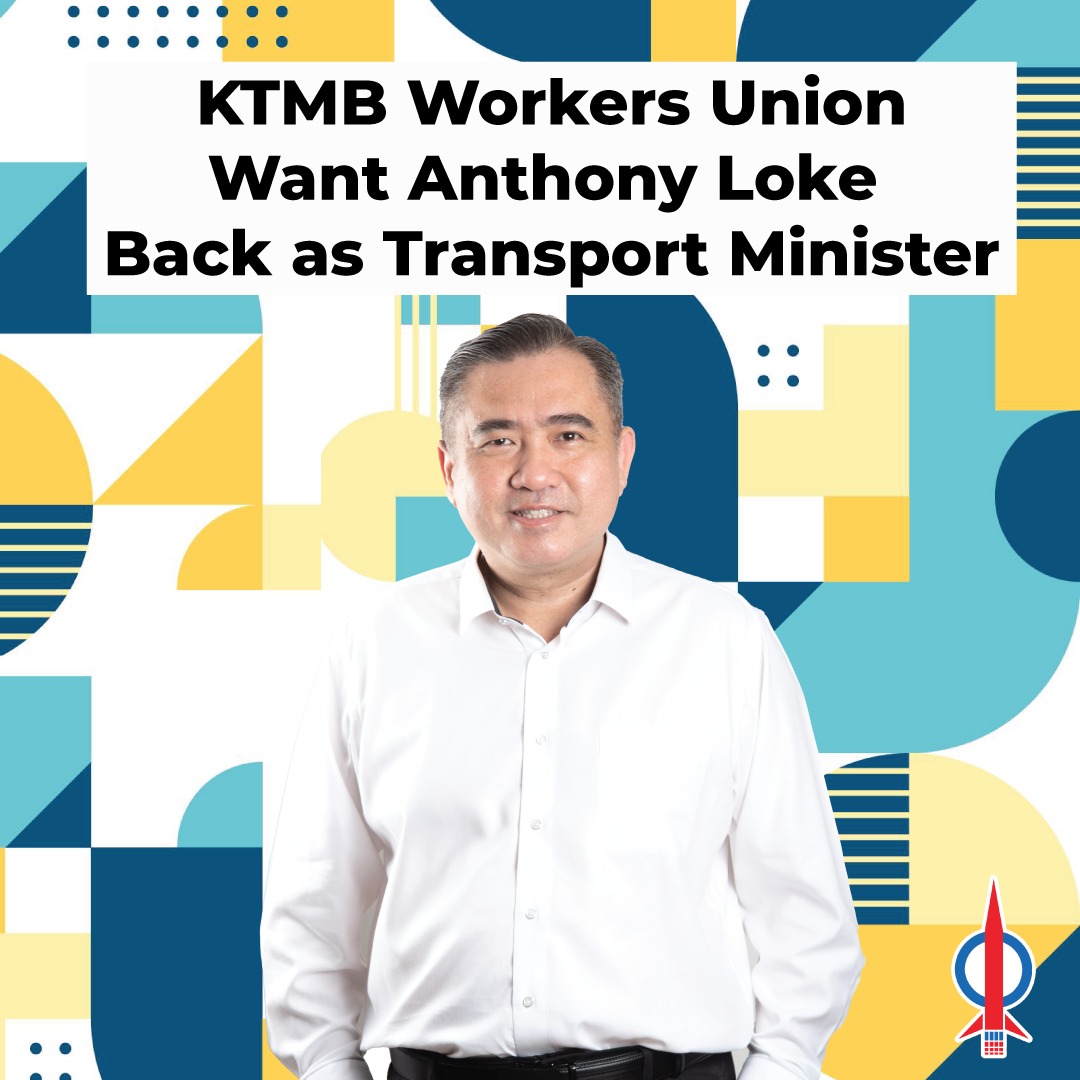 The Keretapi Tanah Melayu Bhd Employees' Union has appealed to Prime Minister Datuk Seri Anwar Ibrahim to appoint DAP secretary-general Anthony Loke as transport minister once again.
President of the union, Abdul Razak Md Hassan said the support for Loke is based on his track record as Transport Minister during the Pakatan Harapan administration which took place from May 2018 to February 2020.
"The union believes that the appointment would benefit public transport, especially in making it more efficient," he said.
Anthony Loke's was perceived as highly competent and efficient during his time as Transport Minister and was well received by Malaysians from all walks of life.