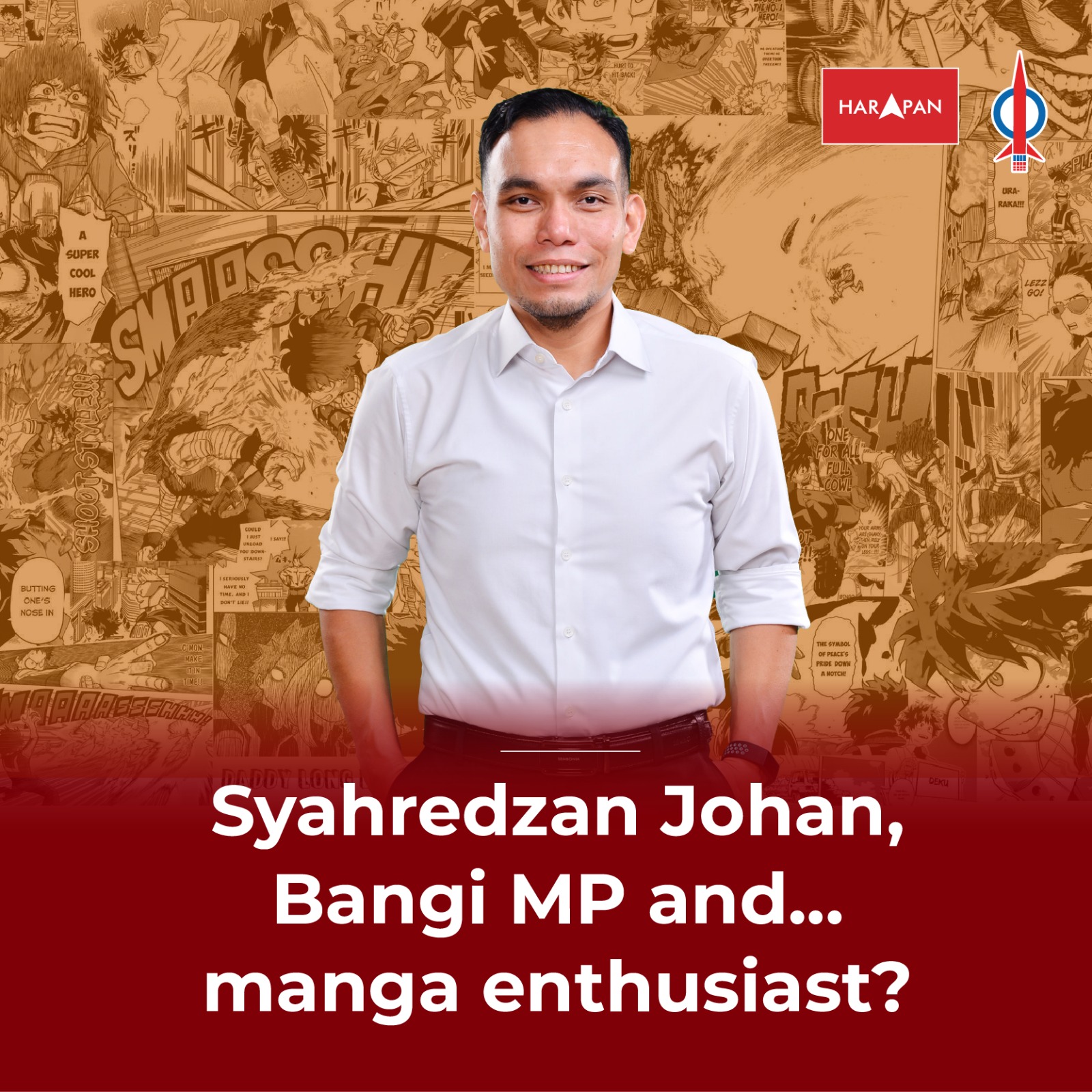 We sat down with Syahredzan Johan, Member of Parliament for the Bangi constituency who won the seat with a comfortable majority of 69,701 votes in last year's general election. Syahredzan, or fondly known as Syah is also a DAP Central Executive Committee member and DAP's Social Media Bureau Chairman . But party positions aside, a little known fact about Syah is that he is a practicing lawyer with over 10 years experience! His win and active participation for HARAPAN signifies a steady stream of young professionals coming into the forefront of policymaking and being part of change that is needed for Malaysia's progress.  
Read on to find out what else we learned about him! 
What made you jump from law to politics? 
Firstly, during the course of my professional career, there were several instances where I felt the law was not used in an appropriate manner, or how it has been misused to benefit the government of the day or even worse, how the law was used to silence dissent. I realised in order for these patterns of injustices to stop, there needs to be a change of leaders in the federal government that are reform-minded. So I felt the need to play a role in that change.
What stirred your interest in law?
Actually in school, I never thought about pursuing law! I actually wanted to become a doctor. But then after discussions with my mother, she said to me since I liked to talk a lot, why not try to take up law? In retrospect, she had a good point. So I took up law during my A-Levels and I found myself really enjoying the subject. Then, I continued with my studies for a Bachelor's Degree. Looking back, I would say that the interest came naturally and progressively during my studies. 
It's been rumoured you are a huge manga fan, is it true? What was your favourite? 
*chuckles* Yeah, I grew up reading a lot of manga, I started reading Doraemon at a young age. For a lot of people in my generation, our first exposure to manga was Doraemon's Bahasa Melayu translated version that was brought into Malaysia by Comic House. Then after Doraemon, I read Dragon Ball and that interest grew to One Piece, which then became my favourite manga. 
What about One Piece made it special for you? 
It is because of its storyline and presentation. For a lot of these mangas, the central themes are usually continuous improvement, overcoming challenges, never giving up and also its emphasis on teamwork. So I would say that this is the reason why it's had a positive impact on me on my professional and political life. 
Let's say you were not a lawyer or a politician, what would you be? 
To be honest, I cannot think of myself doing anything else.
That's really succinct. Tell us about your first two months as Bangi MP? 
It's hectic. There's a lot of issues that need to be addressed so I am trying my best to meet as many people as possible, which is a challenge because Bangi is the biggest constituency in Malaysia in terms of the number of voters and the number of people living in the constituency. 
And how has their feedback been so far with you being their MP?
They have been very welcoming in terms of trying to make me understand the issues they face. I have met with the local government, Majlis Perbandaran Kajang and local agencies' representatives as well to understand how they work within the various jurisdictions. I'm also quite grateful to have local councillors working in the constituency that are really helpful. 
Final question! What is your hope for Bangi? 
My hope is to make Bangi a very livable area. For that to happen, we need to address and solve several issues such as flooding, traffic congestion and infrastructure. I would also like to unlock Bangi's full potential by synergizing together the sizable Malay, Chinese and Indian communities, with the higher education institutions and various industries that exist in the constituency.