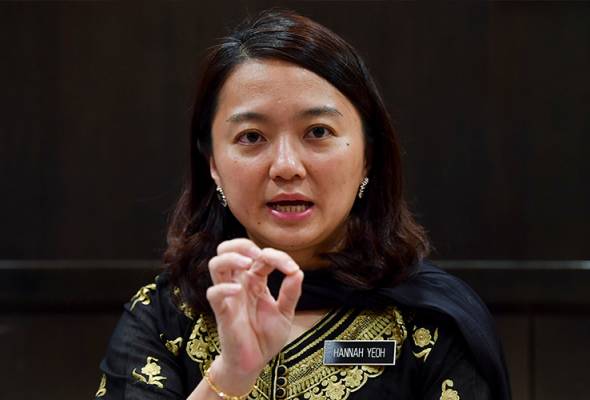 The decision made by the Youth and Sports Minister, Hannah Yeoh, together with the Education Minister, Fadhlina Siddiq to revoke the licence of disgraced volleyball coach, Saiful Hadee Omar should be applauded and recognised as a stern message by the Kerajaan Perpaduan government against violence towards women and children. 
Previously, the coach was seen in a video slapping two of his underaged female volleyball players in an Under-14 Youth Volleyball Championship match in Johor. That video has since made rounds on social media with Malaysians strongly condemning the act. The coach can now no longer coach volleyball professionally. 
In a joint statement, both ministers announced that the revocation of the coach's licence had followed due process through the Malaysian Volleyball Association (MAVA)'s legal and disciplinary committee. This degree of disciplinary action is only fitting being that the sports community have voiced out concern of misconduct for years. For example, Olympian diver, Pandalela Rinong once tweeted that she had to endure years of lewd jokes made by her coach, yet she felt powerless to do anything about it. It also echoes calls made by Safe Sport Malaysia that want greater accountability in the sports landscape. 
Verbal and physical assault in sports is not something new. Conventional wisdom has it that when people in positions of power – be it coaches, administrators or managers – assault players, it is regarded as an appropriate punishment to correct the mistakes players have made. It fosters a culture whereby violence is normalised and enabled to the point that the sports community see no fault in it. However, Hannah, who also sits in DAP's Central Executive Committee in her statement said both ministries will not compromise on assault of any kind in an effort to protect the wellbeing of players, especially those that are underaged. This effort turns the conventional wisdom on its head and proves that there is another safer way to play sports. 
Furthermore, the ministers' statement proves that accountability and transparency are values that Kerajaan Perpaduan will uphold. It demonstrates that whenever there is wrongdoing, especially to the detriment of children, this government will take swift action and yield appropriate measures to protect them.