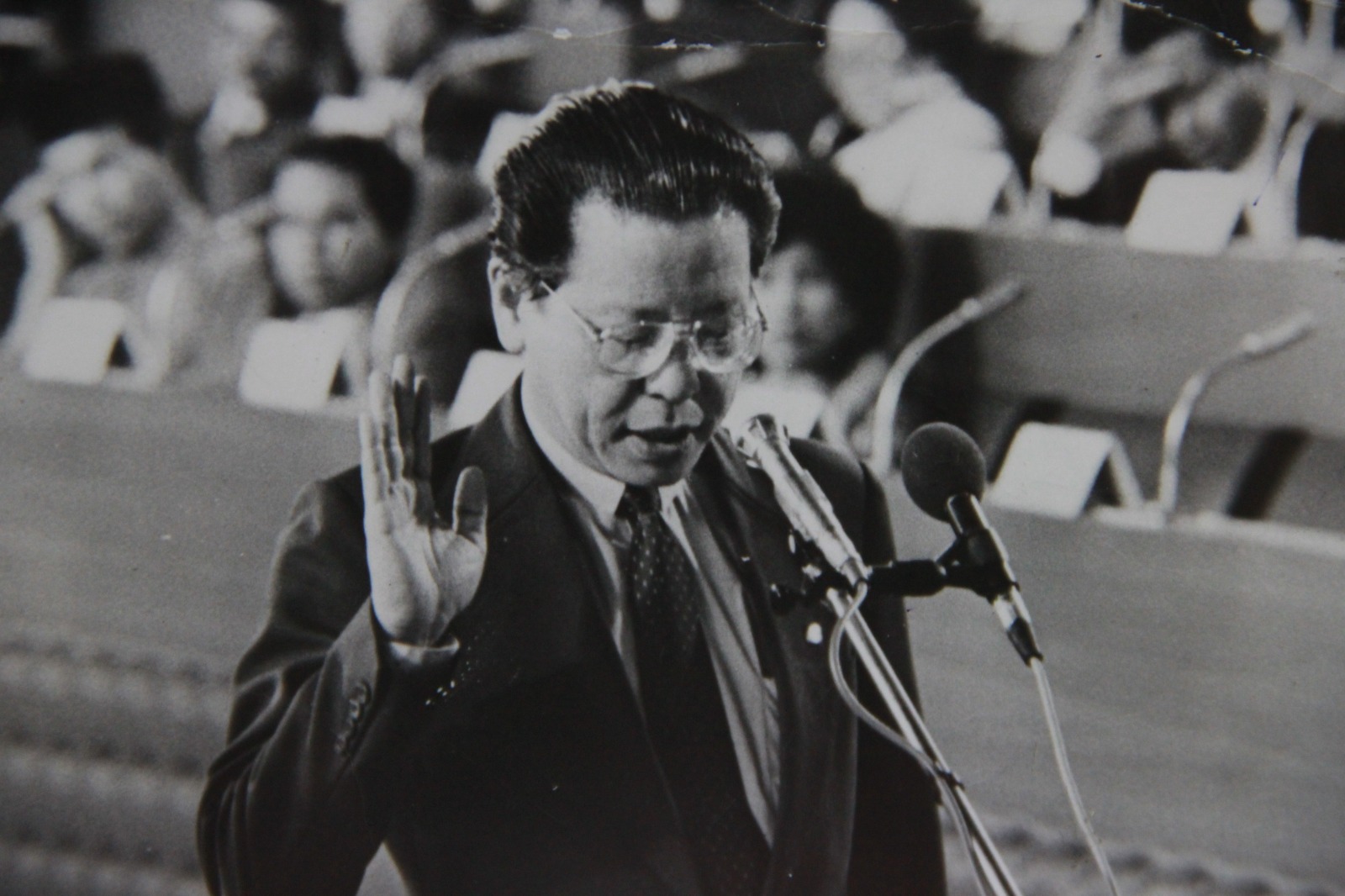 Lim Kit Siang is a name that is synonymous with courage, resilience, and steadfastness in Malaysia's political landscape. Born in Batu Pahat, Johor, in 1941, Lim Kit Siang has spent more than five decades fighting for democracy, justice, and equality in Malaysia. Throughout his political career, he has shown unwavering courage in the face of adversity, and his contributions to the nation are immeasurable.
Lim Kit Siang's political journey began in the early 1960s when he joined the Democratic Action Party (DAP). He started as the National Organising secretary and editor of the Party organ, The Rocket, from 1966-1969. He then became the Party Secretary-General from 1969 and National Chairman from 1999-2004. Lim Kit Siang also led the Malaysian Parliamentary Opposition bloc from 1974-1999, checking government excesses and speaking out on many government scandals.
Kit Siang's life undoubtedly converges with the evolution of the Democratic Action Party (DAP), from its humble beginnings to the force majeure they have become today. In his journey towards justice, he faced innumerable setbacks and troubles, yet it never steered him away from his need to protect and defend his fellow Malaysians. Many will remember the statesman's incarceration, not once but twice under the Internal Security Act (ISA) in 1969 and 1987 for a total of 36 months. No matter what happened, he refused to be cowed by those who sought to silence him, and he continued to speak out against corruption, abuse of power, and human rights violations.
His courage was also evident during the height of his political career in the 1990s. During this time, he was the leader of the opposition, and he was often at odds with the ruling government. Despite facing numerous threats and intimidations from many political enemies, Lim Kit Siang remained committed to his cause.
In his personal life, Lim Kit Siang is described by many as a man who cares little for money or public recognition, instead he values education and the power of knowledge. Lim Kit Siang has been an avid reader throughout his life as well as a prolific writer, having authored numerous books such as Time bombs in Malaysia (1978) and Unmasking Najib as well as articles on various topics, including politics, democracy, and human rights in Malaysia.
In his Langkah Sheraton artwork, former MP Tony Pua depicts Kit Siang knee-deep in a pile of books, pointing to the DAP veteran's love of reading and how his moral compass is guided by knowledge, facts and figures.
Lim Kit Siang's courage has inspired many Malaysians, both young and old. He has shown that even in the face of extreme adversity, it is possible to stand up for what is right and just. He has taught us that the struggle for democracy and human rights is a never-ending one, and that we must remain vigilant and committed to our cause. After leaving frontline politics in 2022, Kit Siang still consistently voices out issues affecting the rakyat's wellbeing and livelihood. He does so because he believes one can never truly resign from politics as it encompasses every part of life.
Today on his 82nd birthday, we honour Lim Kit Siang, a man who has shown us that even in the darkest of times, there is always hope. Happy birthday Lim Kit Siang.