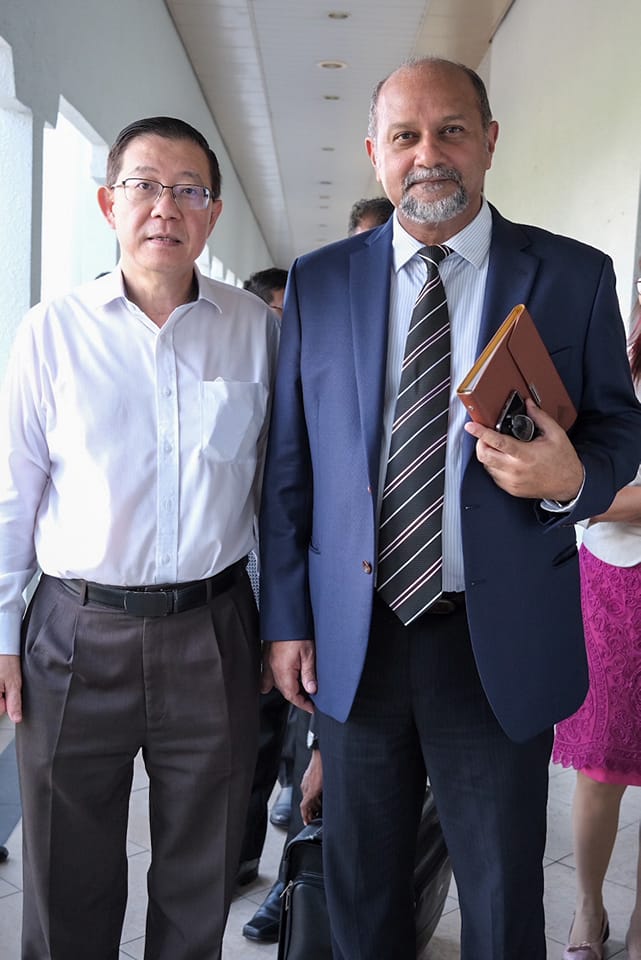 Tensions remained high in the Lim Guan Eng undersea tunnel corruption case which took place in the sessions court yesterday.
Lead defence counsel Gobind Singh was visibly annoyed by the Deputy Public Prosecutor's refusal to submit full WhatsApp transcripts between primary witnesses Gnanaraja and Datuk Zarul which is in the prosecution's possession.
Gobind also chided the prosecution for claiming they were not aware of a cheating case in Shah Alam court involving  primary witness Gnanaraja. Gobind clarified this is not possible as a DPP for Guan Eng's trial was also involved in the Shah Alam proceedings. 
"The prosecution is well aware of what happened in Shah Alam, they are well-aware that this case relates to the same RM2 million, and they're aware that this money was for Gnanaraja and they are well aware that all the witnesses testified to that effect in the investigation and in court. 
They're not just trying to suppress WhatsApp messages, they're trying to suppress the whole Shah Alam case. This is highly reprehensible. 
The prosecution team on the other hand cites irrelevance to the reason why they do not feel the need to submit forensic documents requested by the defence.
This claim of irrelevance was refuted by Gobind who outlined in clear words that the exact same cheque, same witnesses, same DPP and facts which were once used in the Shah Alam court for the RM2m bribe is now being used to prosecute Lim Guan Eng. 
If I did not come across this, we would put someone in jail on evidence that is false. 
This is not a drama, you're dealing with people's lives. When you're given powers as the DPP, the country trusts you to do the right thing. Not lie and conceal." 
The Lim Guan Eng undersea tunnel case has been mired with controversy since the very beginning. The case involves allegations of corruption and abuse of power in the construction of an undersea tunnel project in Penang, Malaysia. 
The defence claims these WhatsApp messages are central to the case because it will show that the intended recipient of the RM2 million bribe is former Prime Minister, Najib Razak and not Lim Guan Eng. The primary witness testified that the bribe was to strengthen ties with the former PM and gain approval for certain projects.