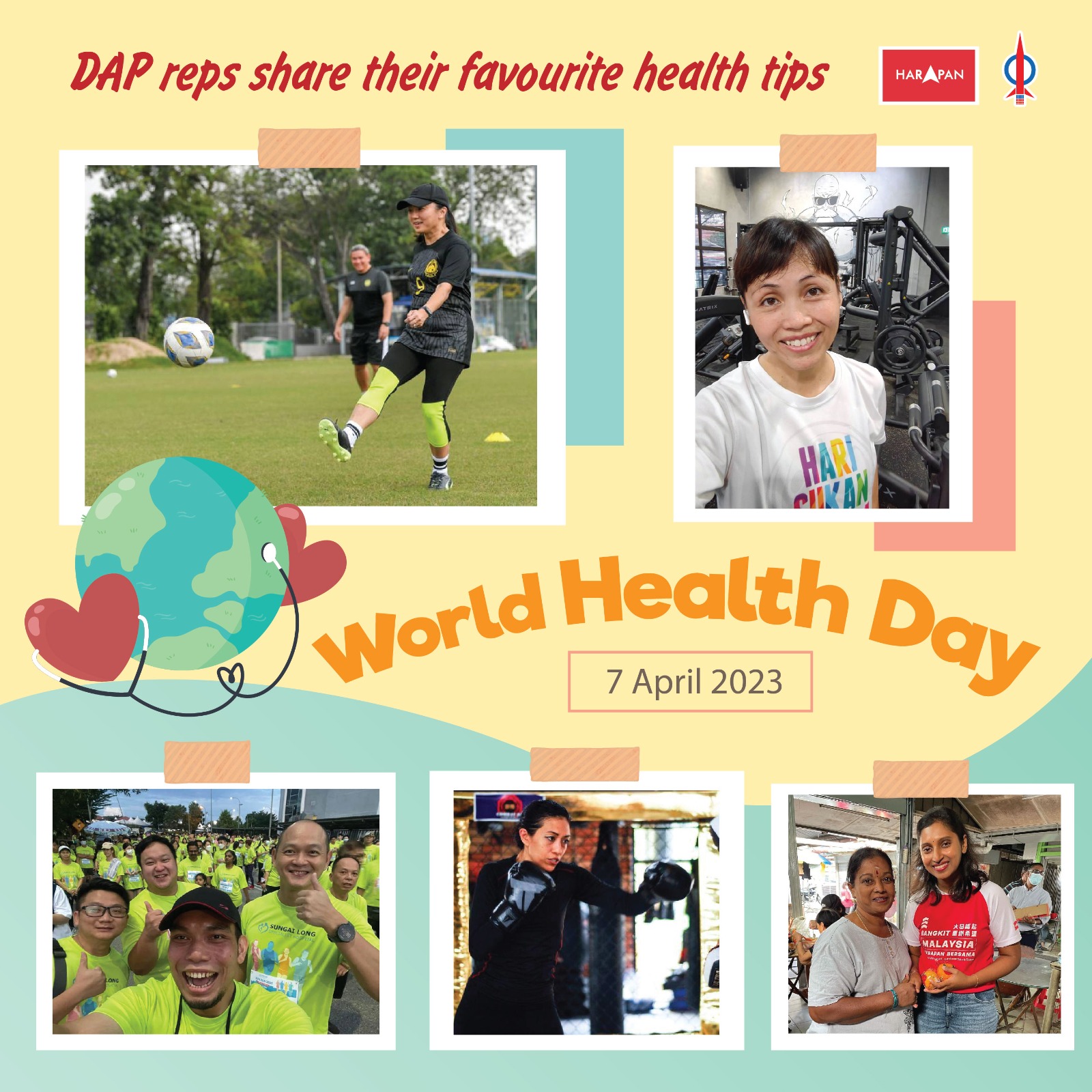 Established on April 7th, 1948 by the World Health Organization (WHO), World Health Day aims to provide leadership in global health issues and improve the health and well-being of people around the world. The theme for 2023 is "Health For All," highlighting the public health successes that have improved living quality during the last 75 years. 
This year's theme also seeks to motivate those responsible to take action towards the health challenges that are being faced by the world today. Governments, healthcare organisations, and individuals are encouraged to make health a priority by increasing access to healthcare services, and investing in public health infrastructure and promoting healthy lifestyles. 
Sometimes prioritising one's health takes a back seat as our day to day life gets in the way. We've all been there, we give ourselves ample excuses such as we're too busy to exercise, or eating healthy is not as convenient or fast as grabbing food on the go. 
So we decided to ask our DAP representatives how exactly they find time between their hectic work schedules and keeping fit? They've got some great tips to share, so keep reading! 
Minister of Youth and Sports Hannah Yeoh's health tips include drinking green tea, cutting her sugar intake and eating plenty of vegetables. Green tea has been widely recognized for its numerous health benefits which include lowering the risk of cardiovascular disease, improving brain function, and even aid in weight loss by boosting metabolism. The best thing about green tea is that it is good on its own without the need for sugar. 
Consuming too much sugar has been linked to various health issues such as obesity, type 2 diabetes, and heart disease. Additionally, cutting back on sugar can lead to improved dental health, clearer skin, and better energy levels throughout the day. A healthier alternative would be to consume natural sugars that can be found in fruits and vegetables, that are packed with essential vitamins, minerals, and fibre that are important for maintaining optimal health. They are low in calories, making them an excellent choice for individuals looking to maintain a healthy weight.
Finally, the Member of Parliament (MP) of Segambut urges fellow Malaysians to reduce their sugar intake and to get more hours of sleep at night. Adequate sleep has been linked to numerous health benefits, such as improved cognitive function, increased immune system function, and a reduced risk of developing chronic diseases such as obesity, diabetes, and heart disease. Getting enough sleep can help to reduce stress levels, improve mood, and enhance overall mental health. 
Deputy Minister of Communications and Digital Teo Nie Ching loves her spicy foods, especially "mala" dishes. Mala refers to the spicy and numbing flavours of a dish that is made out of Szechuan peppers and chilli. Known for its intense flavour, mala dishes are absolutely delicious but not necessarily healthy. 
The Kulai MP balances out her love for mala and spicy dishes by exercising, specifically running. She sets a target of an average distance of 5 kilometres daily which will go up to 10 kilometres on days where she is less busy. While running in the great outdoors is her favourite way to exercise, if she is stretched for time, she hits the nearest treadmill she can find. By being disciplined and getting enough exercise, Teo is able to enjoy her favourite foods with minimal guilt.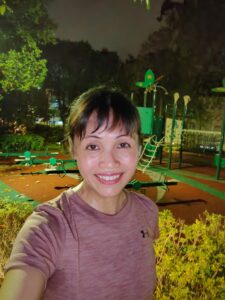 "I love my spicy foods, I can't help it. Exercising daily, however, is an absolute must for me. It does wonders for your physical and mental health. You feel energised, uplifted and ready to face challenges that come your way. Exercise can be fun, if you don't enjoy running by yourself, gather some friends and do it as a group effort. 
My advice to Malaysians on World Health Day? Try to eat a balanced diet, if you're like me and can't help indulging in some comfort food every now and again it's okay but always keep yourself active and keep moving!" 
Bukit Bendera MP Syerleena Abdul Rashid has also shared with us some of her health practices.Syerleena is always mindful about her eating habits and is also very committed to exercising. She states that she practises healthy eating and exercising regularly. According to her, both these practices can be very hard to commit to as invitations to functions and feasts are quite common when one is a politician.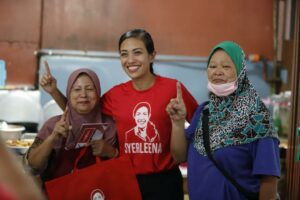 "For me, healthy eating is important as it helps maintain good physical and mental health. The adage, you are what you eat is true! I do my best to avoid eating greasy food, food that has high levels of bad fat, too much carbs and processed food. I also eat several small meals a day to help maintain energy and never skip breakfast which usually consists of oats or simple eggs and a healthy portion of salads." 
When it comes to exercising, the Seri Delima State Legislative Assemblywoman tries to exercise as frequently as possible but due to the Parliamentary sitting in March and April, she can only afford to exercise four times a week by doing morning pilates. Syerleena is also currently recovering from a torn ACL, a knee injury that requires her to minimise vigorous movements by doing milder form of exercises. 
Marina Ibrahim is no stranger to staying healthy and keeping fit. She practises yoga as her main form of exercise, committing herself to it three times a week. Yoga involves a series of poses, breathing techniques, and meditation that can help individuals reduce stress, improve flexibility, increase strength, and induce relaxation. In addition to yoga, Marina also loves running and speed-walking.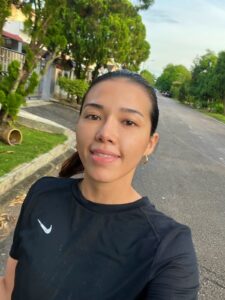 The Skudai State Assemblywoman goes on to remind Malaysians that "health is wealth", urging Malaysians to be more mindful and concerned about one's well-being. Priority must be given to our health so that we can achieve our goals and to enjoy life to the fullest. Without good health, our abilities to work and pursue our passions will ultimately be compromised. Therefore, in order to take care of our health, one requires conscious effort and commitment to make positive lifestyle choices. As already mentioned by previous DAP representatives, regular exercise, having a balanced and nutritious diet, getting adequate sleep and reducing sugar intakes are immediate lifestyle changes that can be undertaken. 
Up to this point, the most common preventive action that is practised by all our representatives is the cutting down of sugar intake. Indeed the consumption of plenty of sugar will increase the risks of negative health impacts. Newly elected Member of Parliament for Bangi Syahredzan Johan echoes said health practice by saying, "Avoid sugar! I try to avoid as much sugar as I can even though sometimes it is difficult as an elected representative. If I go to a nasi kandar restaurant, I will order Teh C Kosong. My caffè latte is never with sugar and I also try to avoid sweet pastries if possible."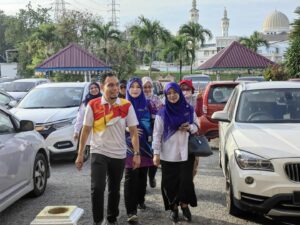 The Bangi MP calls for Malaysians to practise healthier living by avoiding sugar when possible, implement a moderate eating habit, and remember to set some time aside for physical activity. Overall, these practices can lead to improved overall health and help individuals maintain a healthier lifestyle.
Buntong is a quiet little town in the outskirts of Ipoh, Perak that is well known for its abundance of good food. For someone who lives and serves there, Buntong State Assemblywoman Thulsi Manogaran stresses the importance of practising a balance between one's fix for fantastic food and an adequate amount of exercise. Thulsi goes on to remind Malaysians to practise moderate eating habits despite the myriad of food choices available. While good food can be a source of pleasure and nourishment, too much of it can have negative consequences for our health.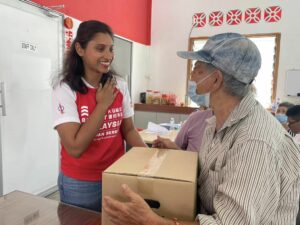 Consuming excessive amounts of high-calorie foods can lead to weight gain, which in turn increases the risk of developing chronic health conditions as mentioned before. Additionally, indulging in too much food can cause digestive issues such as indigestion, bloating, and constipation. Therefore, Malaysians are advised to consume in moderation to maintain a healthy diet that is coupled with exercise. Lastly, the 34-year-old DAP representative also mentioned the importance of having a good night's sleep as part of a healthy lifestyle practice reiterating the fact that quality sleep will lead to better health and well-being. 
In conclusion, World Health Day is a day for raising awareness about global health issues and promoting better health practices. Here, individuals, communities, and governments get the opportunity to come together and take action towards improving health outcomes for all. With greater investment in public health and focus on promoting healthier lifestyle, we can build a positive and healthier world.