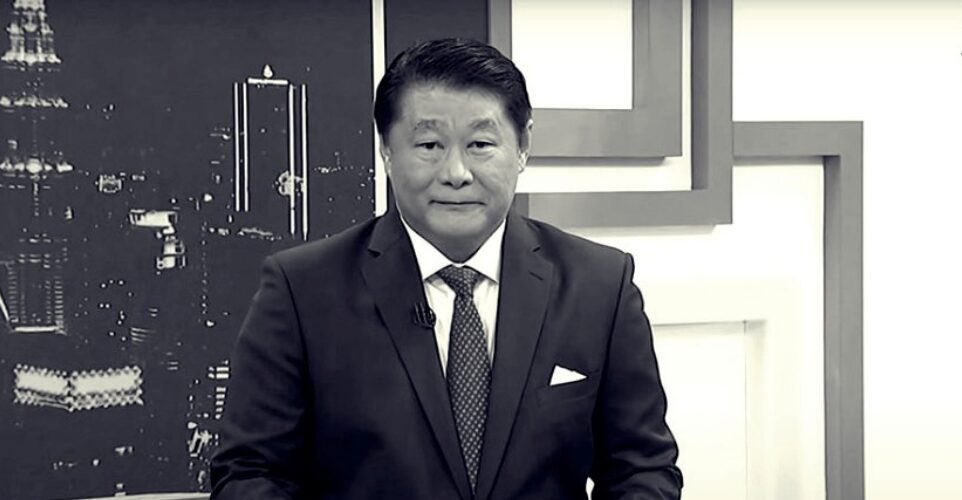 In the wake of the recent loss of a beloved broadcasting icon, our nation has come together in both sorrow and gratitude to pay homage to the memory of Raymond Goh.
Raymond, who held the esteemed title of the longest-serving television news presenter within the Media Prima Group, departed from us yesterday morning following a massive stroke he suffered on August 30th.
While family, friends, colleagues, and admirers from all walks of life mourn the absence of the familiar voice that brought them news and wisdom for decades, our leaders have also stepped forward to honor his legacy, emphasizing the lasting impact Raymond had on his audience.
The Yang di-Pertuan Agong Al-Sultan Abdullah Ri'ayatuddin Al-Mustafa Billah Shah and Raja Permaisuri Agong Tunku Azizah Aminah Maimunah Iskandariah offered their condolences, describing the passing of the popular veteran newscaster whose Muslim name is (Muhammad Zaman Goh Abdullah), as a big loss to the broadcast industry in the country."
Prime Minister Anwar Ibrahim also paid his respects and expressed how, "The broadcasting community will profoundly sense the void left by the late Raymond Goh, and there is no doubt that his contributions will be treasured in perpetuity."
In a similar vein, Sports and Youth Minister Hannah Yeoh shared a heartfelt farewell message for Raymond on her social media platform. She expressed, "Farewell Raymond Goh. I am glad I watched you on TV for so many years when I was growing up, had the privilege of meeting you in person and said my goodbye by your bedside in hospital. Your golden voice was the greatest treat and reward for so many TV viewers. You will be missed."
Kasthuri Patto, Vice-Chief of Wanita DAP added, "I grew up watching the news with Raymond Goh's deep voice & articulate English. Oh, how we all wanted to speak like him. Thank you for being a part of our childhood. An unmistakable voice buried deep in our hearts. You will be missed. "
Meanwhile, the Minister of Communications and Digital, Fahmi Fadzil, and Deputy Minister Teo Nie Ching also offered their tributes to the beloved broadcaster. Fahmi fondly recalled Raymond's ability to maintain an optimistic outlook during the challenging times of the Covid lockdown, stating, "He was exceptionally affable, generously shared his knowledge, and consistently exuded positivity – even during the confinement of lockdown."
Although Raymond Goh has bid farewell to this world, his golden voice will forever be etched in our memories, serving as a reminder of the profound impact of spoken words in uniting, educating, and inspiring us all.
Rest in peace, dear Raymond, and thank you for enriching our lives through the magic of your voice.