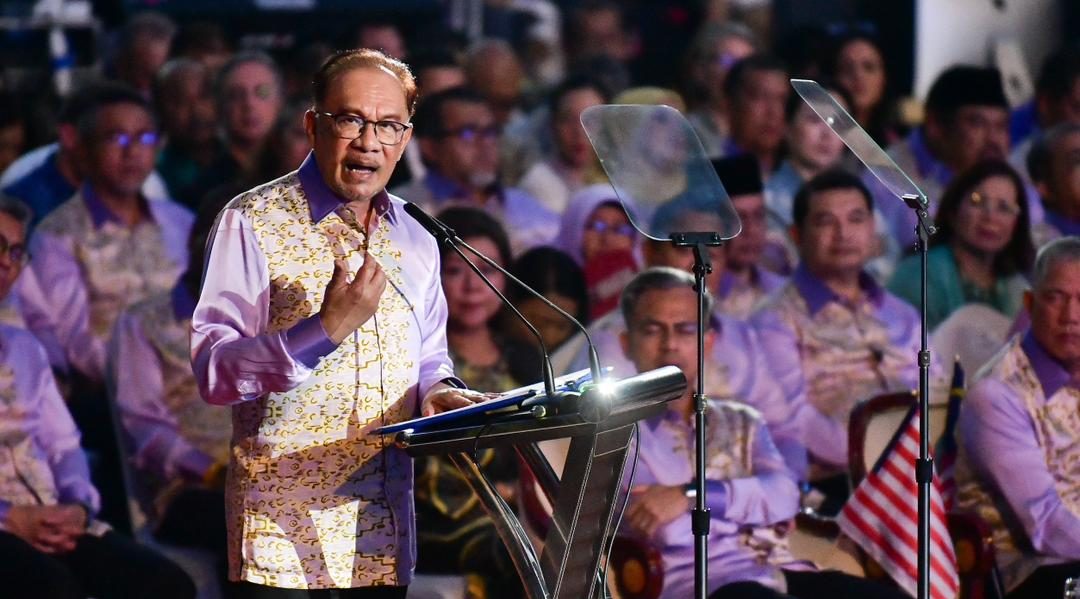 Prime Minister Datuk Seri Anwar Ibrahim has called upon Malaysians to wholeheartedly embrace the profound spirit of Malaysia Day.
He encouraged them to cultivate a deep-seated love for their country, adopt an ethos of kindness and compassion towards one another, and reinforce the bonds of unity among the nation's diverse races. Anwar expressed his unwavering confidence in the nation's strength and potential to surge forward if all Malaysians displayed the courage to shatter the shackles of prejudice, replacing them with the nurturing forces of understanding and love.
On his Facebook page, he shared this message of unity and hope, extending warm wishes for a joyful Malaysia Day to everyone with the Iban phrase, "Segulai sejalai (onwards together)
Prime Minister Anwar Ibrahim also participated in the Malaysia Day celebration in Stadium Perpaduan in Kuching, where over 5,000 guests gathered to commemorate the occasion.
PM Anwar Ibrahim understands the transformative power of unity and compassion. He recognizes that by nurturing these values, Malaysia can not only overcome internal divisions but also serve as a shining example of multiculturalism and tolerance on the global stage.
In sum, Prime Minister Anwar Ibrahim's lifelong commitment to spreading a message of unity and compassion is a testament to his enduring belief in the strength of diversity and the importance of coming together as one nation, one people. His legacy is one of hope, resilience, and a vision of a harmonious Malaysia for generations to come.