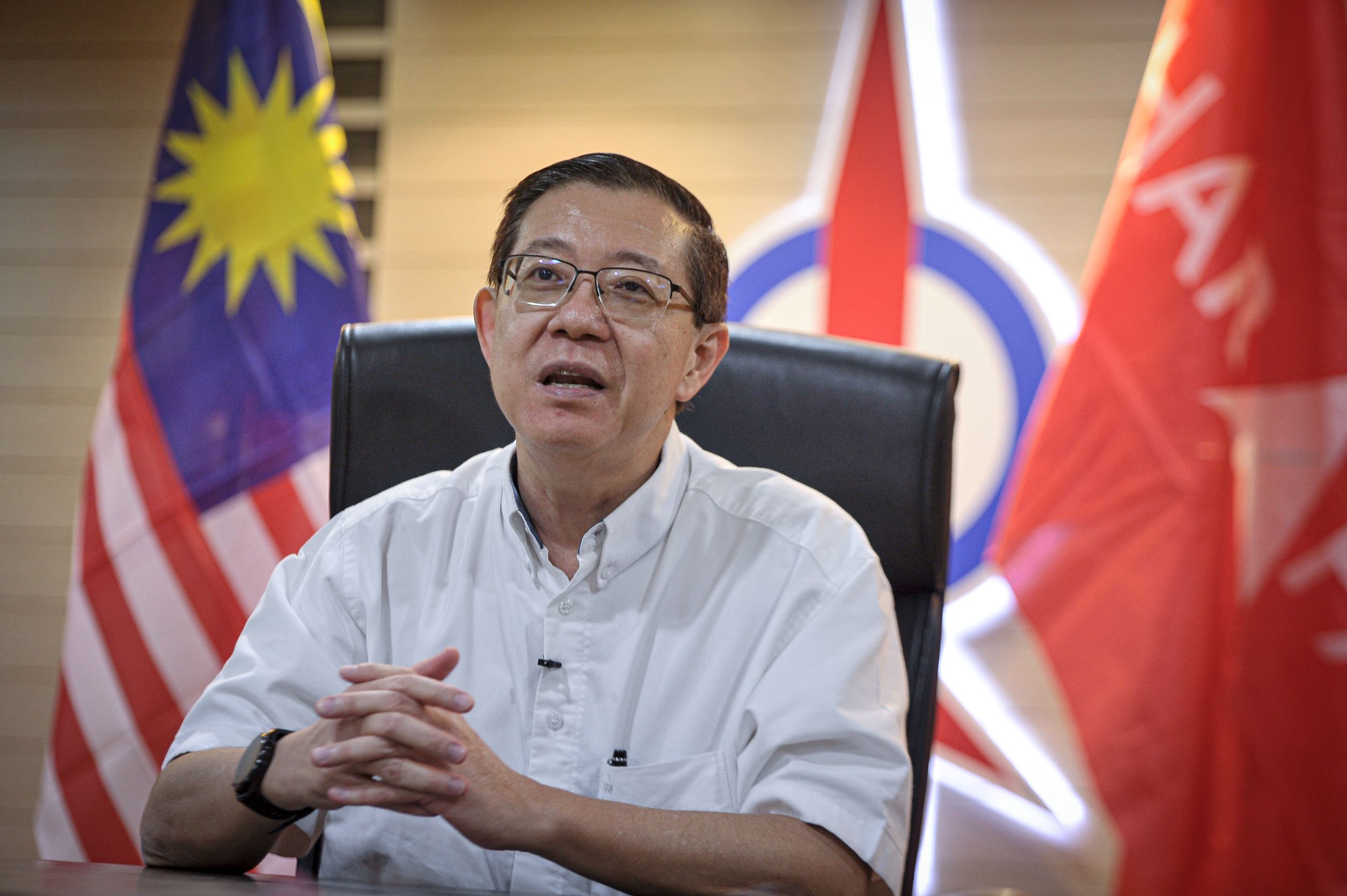 Press Statement By DAP National Chairman And MP For Bagan Lim Guan Eng In Kuala Lumpur On 10.11.2023.
Abdul Hadi Awang and Muhyiddin Yassin Must State Their Stand On Siti Mastura's Outrageous Lies Against Lim Kit Siang, Me And The DAP.
I have appointed Datuk Sankara Narayanan Nair as my lawyer to initiate criminal action and legal proceedings against Ketua Ameerah PAS Malaysia and Kepala Batas MP Siti Mastura Mohamad for her hate speech against me full of outrageous lies and malicious slander. Siti Mastura had made her hate speech in Kemaman at a PAS Ameerah (young women members) event on 4 November 2023 laced with outrageous lies and malicious slander that:-
Tan Sri Lim Kit Siang and Lim Guan Eng and the late Communist Party Malaya leader Chin Peng are cousins;
Tan Sri Lim Kit Siang and Lim Guan Eng and the late Singapore Prime Minister Lee Kuan Yew are cousins;
Lee Kuan Yew was even renamed as Lim Kuan Yew to justify Siti Mastura's lies that Tan Sri Lim Kit Siang, Lim Guan Eng, Lee Kuan Yew and Chin Peng are all cousins;
DAP National Vice-Chair and MP for Seputih Teresa Kok is a cousin of Betty Chew, Lim Guan Eng's wife;
DAP leaders who are all one family with Tan Sri Lim Kit Siang and Lim Guan Eng, including DAP Secretary-General and Transport Minister Anthony Loke, DAP National Vice-Chairman and Housing and Local Government Minister Nga Ko Ming, DAP MP for Bruas Ngeh Koo Ham and Teresa Kok.
Focusing on DAP's cadre system and broadly hinting on one family's Chinese agenda to impose fikrah DAP(idea or the way) encompassing both Singapore and Malaysia.
By using non-existent family ties to strike fear against both DAP and the Chinese, is clearly racist and extremist. What makes Siti Mastura irresponsible behaviour more unacceptable is there is no remorse from Siti Mastura that she had made a hate speech full of outrageous lies, racist and extremist. She has refused to show proof of the alleged family ties nor recanted/apologised for her outrageous lies and malicious slander.
Equally concerning are PAS supporters' attitude of continuing to support and praise Siti Mastura merely because her lies has caused anger amongst DAP leaders and supporters as well as ordinary Malaysians. PAS supporters are not bothered that she had lied or made racist and extremist statements so long as it is against DAP leaders.
For this reason, both PAS President Tan Sri Abdul Hadi Awang and PN Chairman Muhyiddin bin Haji Muhammad Yassin must state their position publicly whether they stand together with the outrageous lies and malicious slander of Siti Mastura, or disagree with her thus requiring that she correct her actions.
LIM GUAN ENG